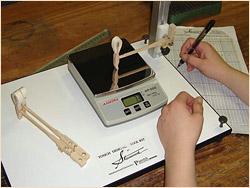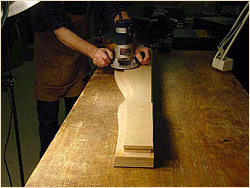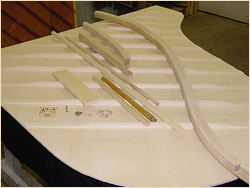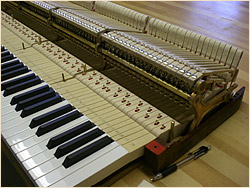 SERVICES
Our job is to make you look good.
Pianotek Supply Company offers the most comprehensive in-house custom services in the industry. Because of our years of experience and our attention to detail, technicians have come to rely on us for products that are accurate and easy to install.
Pianotek is proud to have assembled a very unique staff, with backgrounds as technicians, rebuilders, and engineers, as well as professional and amateur musicians. Our combined efforts and wealth of experience have allowed us to develop the skills needed to provide you with a wide array of services that you can deliver to your customer with complete confidence.
We know from experience that some jobs are straightforward, others are more complicated. Whether you need a set of upright hammers or a whole new keyboard, call us and we'll walk you through it.
Please see our list of custom services below to see how we can go to work for you.
HAMMER DUPLICATION
More Info

»

GRAND HAMMER PRE-HANGING
More Info

»

KEY RECOVERING
More Info

»

KEY REPAIR SERVICES
More Info

»

KEY BUSHING
More Info

»

NEW KEYS ON ORIGINAL FRAME
More Info

»

NEW KEYS ON NEW FRAME
More Info

»

FORE FINISHING
More Info

»

NEW ACTIONS
More Info

»

BACK ACTION DUPLICATION
More Info

»

PINBLOCK DUPLICATION
More Info

»

SOUNDBOARD DUPLICATION
More Info

»

BRIDGE DUPLICATION
More Info

»

BASS STRING DUPLICATION
More Info

»